Just two days after the shocking loss from then reigning X-Division Champion, Tara, RW had the chance to sit down and conduct an interview with the longest reigning X-Division champion of all time, Eve Torres since her departure from the company earlier this month.
Where has Eve Torres been?: It's sad to say I've been really lazy. *She laughs* But I think that's okay for me to say considering how much I was on the road, for so long when I was with RW. I mean, it was go-go-go all the time, and especially with the title being with me for over half a year, you know, the pressure was definitely there. So I'm very happy to say that I'm honestly not doing much as of right now. Went to Thailand for a week and a half after I left. A few projects here and there, but mostly spending time with family and at the Gracie Academy.
Thoughts on Tara?: Tara and I actually did not work together for that long. We only had a week long feud after she won some contendership match, and when I say week long feud I mean a one segment feud. *She laughs* She was a good worker, nothing to complain about.
Thoughts on her being champ?: *Laughs* What's the next question?
Why she left?: I heard Trish was returning at the Royal Rumble.
Thoughts on Melina being champion?: I didn't get to work much with Melina both in her first and second run in RW. The first time she was X-Division champ while I was the General Manager, and the second time we were busy with our respected feuds. I am very happy for her.
How was Melina as a worker?: Like I said, I never really got a chance to work with her in depth, so I couldn't really tell you. But there are a lot of stories on her attitude backstage. Personally I never had to deal with that, simply because I had my own dressing room. But I did hear of a time when AJ Lee kicked her out of the girls' room-- made her change out in the hall.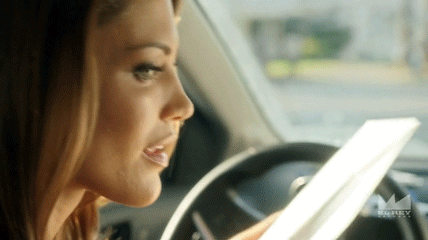 Eve Torres as Reyna Flores on El Rey Network's Matador
What's next for Eve Torres?: I like that I don't have a straight answer for that question. It's a good one, but... I don't know. *She laughs* I am making a couple appearances in a handful of episodes of the second season of Matador. And I am now heading up my own classes at the Academy. But you never know.
Would Eve Torres return to RW?:
If AJ Lee left for good.