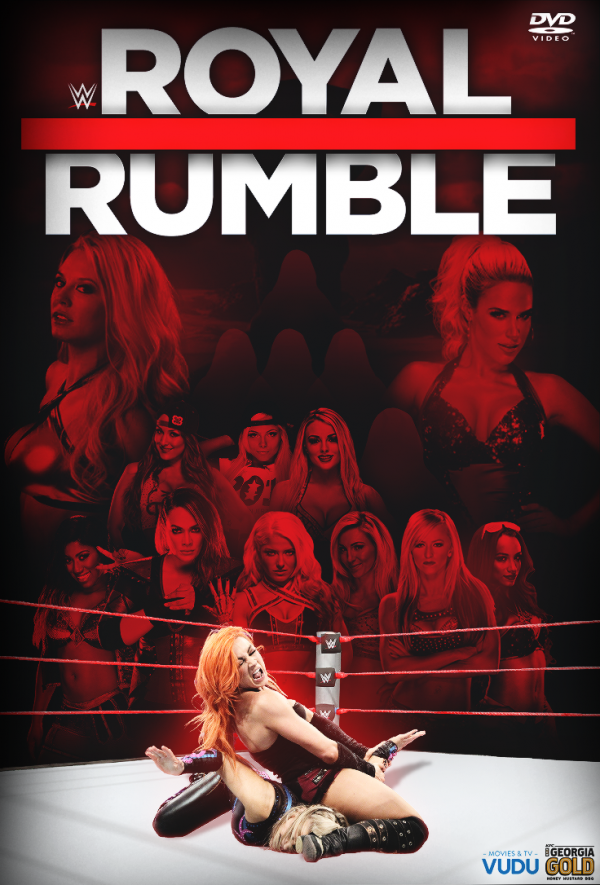 ROYAL RUMBLE MATCH
Two people will start in the ring. Only 4 people could be in the ring at the same time so if there's already four competitors in the ring, don't come out until one person is eliminated. With that being said, every 3 minutes a new entrant will enter the Rumble. To eliminate someone you have to type "Throws out (Insert Name)" and do a self count to four in different comments. If the person you're throwing out doesn't type "gets in", "stays in", "hangs on" or any other comment that signals that they're staying in, before you get to the 4 that person will be eliminated. So obviously if you're the one being thrown out now, you would have to say "gets in", "stays in" or "hangs on" before the person who's attempting to throw you out get to the 4 count. On top of that, you must perform at least 4 moves to a person before attempting to throw that SAME person out. The last person standing in the ring alone after all 25 entrants have entered, will be the 2017 Royal Rumble winner and will go on to headline WrestleMania!
Number of ENTRANTS
There will be 25 entrants in the Rumble.
Start Time
Pacific Time - 10:00 AM
Central Time - 12:00 PM
Eastern Time - 1:00 PM
UK - 6:00 PM
Germany/Bosnia - 7:00 PM
Below are the numbers for the Royal Rumble. I'll ask everyone who's in the Rumble if they understand the rules above and they'll have to reply "Yes, I understand the rules," for their number to be crossed out.


Rumble Entrants
1.
2.
3.
4.
5.
6.
7.
8.
9.
10.
11.
12.
13.
14.
15.
16.
17.
18.
19.
20.
21.
22.
23.
24.
25.