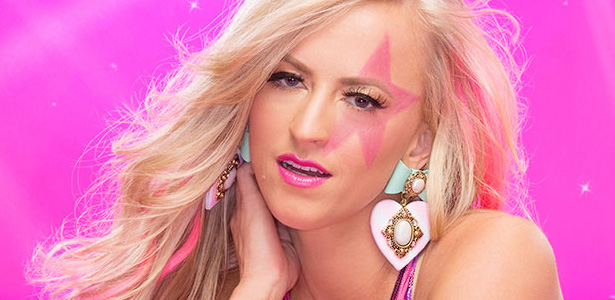 Numerous rumors have been swirling around the Revolution Wrestling company this month:
*The Women's Championship match decision was apparently last minute decision. Eva Marie was originally scheduled to lose her rematch. Backstage reporters say that Summer Rae was going to win the match with a new and innovative move called the leg drop from the top rope. Summer's peers pressured her into taking more risks since she was the Women's champion and needed to prove haters wrong. Unsurprisingly, Summer Rae was too frightened and politely declined. This infuriated the CEO of RW, Stephanie McMahon. She reversed the decision at the last minute; Thus, Eva Marie buried her with a cartwheel pin.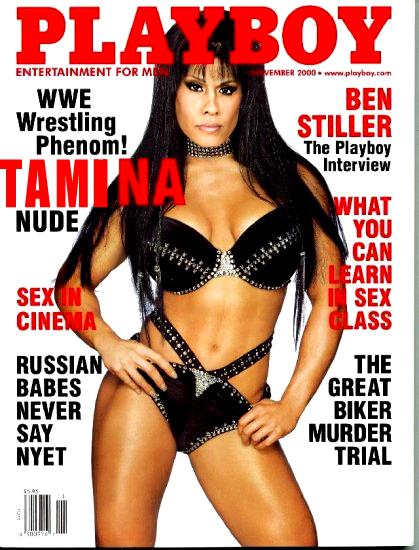 *For several weeks, it was unclear as to whether or not the openly gay competitor, Tamina Snuka, was released. It turns out she indeed was. Several workers backstage stated it was because she wanted to pursue other careers. Tamina recently posed for this month's edition of Playboy, exposing herself from tusks down. She had minimum success so far and you can buy a copy at your local Dollar Store.
*New announcer, Rhaka Khan, made her first appearance at this week's RW Show. Management is reportedly looking for an individual to reach the success of NeNe Leakes. There are even some words going around about a possible in ring debut for Rhaka.
*Japanese superstar, Asuka, has officially left the company. Many sources indicated her departure was due to poor booking. Asuka literally did nothing special for the company in the eyes of a casual viewer. She is most remembered losing all her title opportunities and being the general manager of Enigma for exactly one week.
*Alicia Fox is reportedly receiving a lot of heat by upper management. One cause of this could be from last weeks Rebellion. Apparently, Alicia showed up drunk and demanded Stephanie a $250,000 raise. Expect to see her off TV more.
*This week saw the return of Revolution Wrestling Superstar, Kaitlyn. The company plans on making her the first person to hold every prize in the company. The crown will be her first target. Close sources say RW has already booked a crown match with Charlotte vs Velvet vs Rosa Mendes, where Charlotte will lose to a stunner. Kaitlyn will then challenge Velvet for the crown and begin her collection of gold.
*Speaking of Rosa Mendes, many of her coworkers are disappointed in her actions as of late. She has called in sick almost everyday since being squashed by then X-Division Champion, Eve Torres. The photo above was taken last week via Rosa's Twitter. She stated, "

RW está en mal estado"................. Meaning: "RW is messed up." Expect her to be released very soon.